---
Malibu Swimmers Shampoo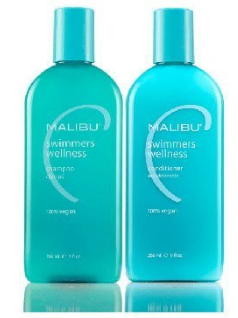 SHAMPOO AND CONDITIONER - best product for swimmers.
NO SULFATE,100% VEGAN - formulated without sulfates, parabens, gluten, and salt.
FORMULATED WITH ONLY WELLNESS INGREDIENTS - Contains no sodium thiosulfate found in other swimmer shampoos
DOUBLES AS A BODY WASH FOR SWIMMERS - decadently divine body wash for daily use from head to toe!
GENTLEY CLEANSES AND MOISTURIZES HAIR - Contains natural oils for maximum moisture and shine
---
Knot Genie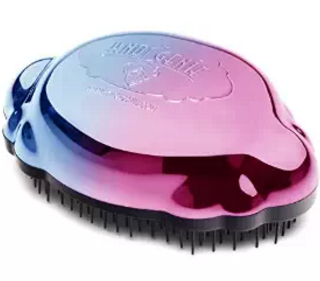 Knot Genie Detangling Brushes were created for everyone who has endured foot stomping and screaming that come with brushing a child's tangled hair. With the Knot Genie, even the curliest, most knotted up hair all but slips through the unique bristle configuration, gently and painlessly. Special technology of bristles in 3 heights makes this brush unique Plus the cloud-shaped top fits the palm nicely, whether right or left handed
---
Kevin Murphy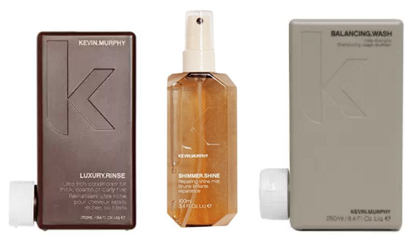 We use high quality hair products from Kevin Murphy. Revive shine and repair hair with this finishing mist. Light reflective technology from high-end skincare adds a brilliant shine to hair with no oily residue.
---
The Wet Brush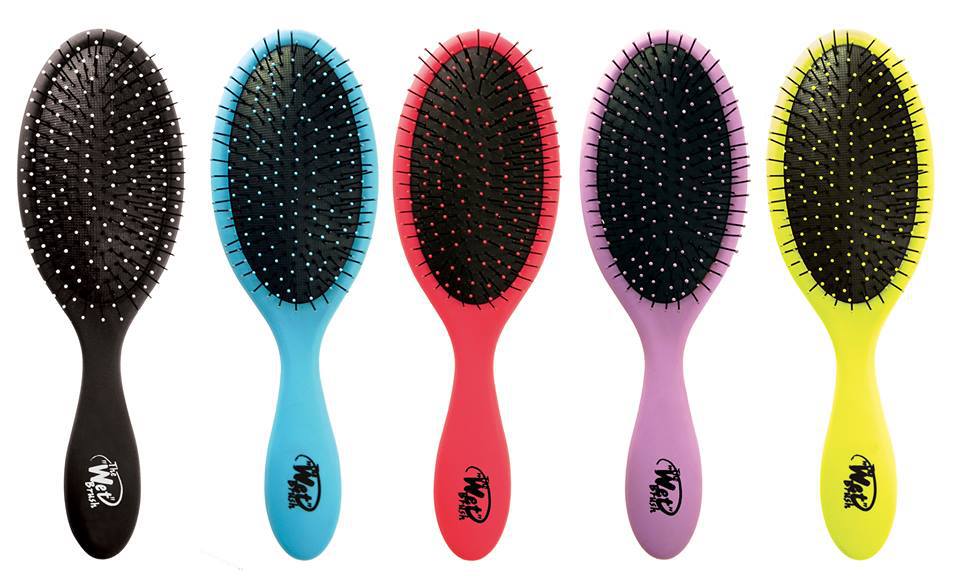 The Wet Brush is America's favorite detangling hairbrush! The Wet Brush glides effortlessly through wet or dry hair for healthy detangling and eliminates all tugging, tearing, pulling and ripping. Perfect for all hair types, the Wet Brush will give you gorgeous, healthy, tangle-free locks in minutes. Your children will love it too!
---
Bonsai Kids Hair Care Products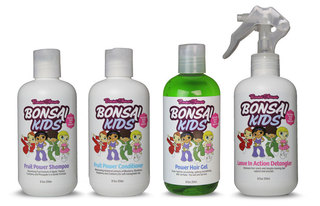 Fruit Power Shampoo - Moisturizing botanical extracts of blueberry, blackberry, raspberry and cranberry.Deep cleaning without stripping the hair of its natural oils. Concentrate so that only one shampoo is necessary. Your children hair will feel clean, but not brittle and dry. Fruit Power Conditioner - Nourishing fruit extracts of apple, papaya, cranberry and pineapple in a gentle formula. After conditioning your children hair will feel soft and shine. No more stringy fizz. Fruit Power Conditioner will keep your kids hair smooth and it smell great!
---